Pengo Labor Day Sale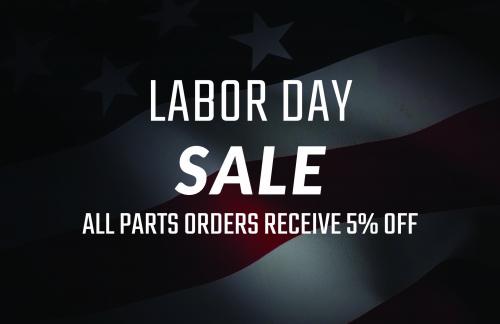 Our valued customers have worked hard all summer, so this Labor Day, we want to show our appreciation by offering a discount on ALL parts orders! 
For all parts orders placed between now and September 7th, you will receive an extra 5% discount off your invoice price. This includes buckets and pallets of bullet teeth and other consumables which are used daily!
Please review your inventory and reach out to your customers to see if they would like to save money on parts and consumables to gear up for the busy end-of-year selling season. This great offer starts TODAY and is valid through September 7, 2018.